Bio: Ken Kraintz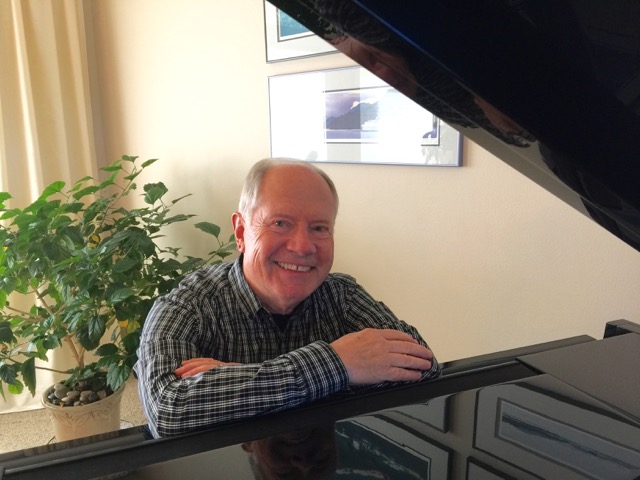 Ken Kraintz is the originator of ChoirMix.com, a website that has been developed to offer top-quality choral arrangements, in a digital format, to middle school choir directors and their students.
Ken started his musical training as a young trumpet player in elementary school, then in high school and college played jazz in night clubs, country clubs and society bands. He began writing and arranging instrumental music in college while working on his PhD and continued instrumental writing through his early teaching career as a high school band director. 
Focusing on vocal music, Ken began developing the early stages of jazz choir at the high school level. He worked with contemporaries such as Kirby Shaw, Roger Emerson, Jack Kunz, Frank DeMiero and many others to create materials for the early jazz choir movement. During those years he wrote extensively for Hal Leonard, Alfred, Warner Brothers, Jenson and Shawnee Press establishing what is now our jazz choir library. Ken is a member of ASCAP and was also a founding partner of Sound Music Publications (SMP) that to date is the largest publisher of vocal jazz music in the US.
Ken has directed several state and regional ACDA and NAfME honor jazz choir ensembles including Wisconsin, New Hampshire, Mid-West Tri-state, All-Northwest and Washington State. He has also appeared at numerous IAJE conventions in Illinois, Oklahoma, California, New York, Miami Florida, Oregon, Washington and many more.
During his 33 years as a public school music teacher and arts administrator, Ken developed and observed many outstanding choral music programs. Each of them had these common characteristics: a strong, dedicated teacher, a broad spectrum of students, and quality literature that challenged and motivated their choir members. We hope you enjoy this site and keep coming back.
 If you have any questions or comments, we would love to hear from you! 
ChoirMix proudly uses Part Predominant recordings for individual MP3 parts. Visit their website for more details!