About ChoirMix
Firstly thanks for your interest in learning about ChoirMix.  We are a community of composers dedicated to writing and arranging high quality, multi-part vocal music specifically for middle school choirs.  We understand the particular challenges of writing appropriate and accessible music for this age group and their changing voices.   All of our tunes come with part predominant recordings.  Since inception, ChoirMix has offered these rehearsal tracks for faster learning. 
ChoirMix tunes fill a specific need. Education these days is all about outcomes and results.  While nobody can argue the importance of learning to site-read for a complete music education, we know that sometimes you are pressured to teach something FAST.   As choir teachers, your concerts are often your greatest show piece.  Being able to teach a few songs quickly to fill a concert program  will save time for more complicated tunes and teaching points.
Please keep reading if you would like to learn more about ChoirMix composers. We are currently putting together a fantastic team so please stay tuned.
Ken Kraintz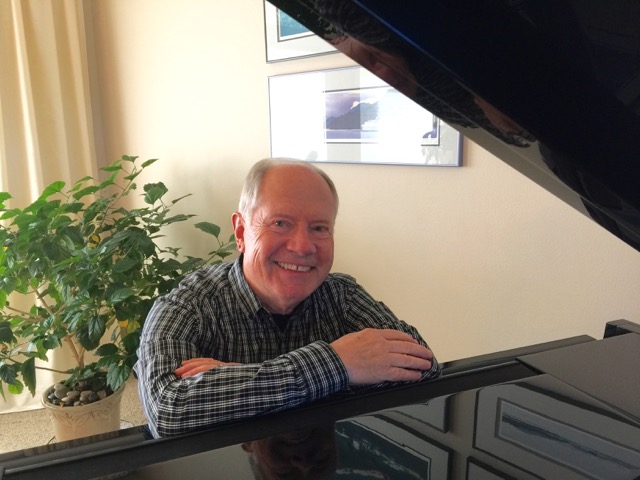 Ken Kraintz is the originator of ChoirMix.  Ken started his musical training as a young trumpet player in elementary school, then in high school and college played jazz in night clubs, country clubs and society bands. He began writing and arranging instrumental music in college while working on his PhD and continued instrumental writing through his early teaching career as a high school band director. 
Focusing on vocal music, Ken began developing the early stages of jazz choir at the high school level. He worked with contemporaries such as Kirby Shaw, Roger Emerson, Jack Kunz, Frank DeMiero and many others to create materials for the early jazz choir movement. During those years he wrote extensively for Hal Leonard, Alfred, Warner Brothers, Jenson and Shawnee Press establishing what is now our jazz choir library. Ken is a member of ASCAP and was also a founding partner of Sound Music Publications (SMP) that to date is the largest publisher of vocal jazz music in the US.
Ken has directed several state and regional ACDA and NAfME honor jazz choir ensembles including Wisconsin, New Hampshire, Mid-West Tri-state, All-Northwest and Washington State. He has also appeared at numerous IAJE conventions in Illinois, Oklahoma, California, New York, Miami Florida, Oregon, Washington and many more.
During his 33 years as a public school music teacher and arts administrator, Ken developed and observed many outstanding choral music programs. Each of them had these common characteristics: a strong, dedicated teacher, a broad spectrum of students, and quality literature that challenged and motivated their choir members. We hope you enjoy this site and keep coming back.
---
Vijay Singh
Vijay Singh, Professor of Music at Central Washington University, has garnered international attention for his eclectic compositions, arrangements, workshops, and performances. Vijay's music is performed by groups in both Choral and Jazz idioms with over 170 published pieces. He frequently composes on commission for some of America's finest choirs and jazz vocal ensembles.
An active Bass-Baritone soloist, Vijay has performed with the Robert Shaw Chorale, Male Ensemble Northwest, Choral Cross Ties, David Byrne (Talking Heads), Clark Terry, numerous orchestras, and the award winning a cappella jazz quartet Just 4 Kicks.
Vijay's CWU student ensembles have performed at national conferences for ACDA, MENC, IAJE, and JEN. A former ACDA National R&SChair for Jazz, Vijay is a 15-time ASCAP Composer Awards recipient, strong advocate for music education, and has guest conducted All-State Honors Choirs in over 26 states. Vijay's "MASS with Orchestra" received its world premiere at Avery Fischer Hall/Lincoln Center in New York City May 30th, 2011. Vijay received CWU's highest faculty award, the "Distinguished University Professor for artistic achievement", in 2012.
Vijay enjoys spending time with his family, cooking, and fishing.

---
James Kevin Gray
James Kevin Gray is a graduate of Winthrop University, where he studied under the tutelage of Dr. Robert Edgerton. Kevin has taught as a chorus teacher on the middle, junior, and senior high school level as well as on the collegiate level as the director of the Winthrop University Jazz Voices. 
Kevin served as director of the Charlotte Chorale from 2013-2016 as well as director of the Carolina Voices Big Sing Collaborative concert in 2017. For his participation in the planning and musical presentations for the 2012 International Council of Community Churches National Conference, he was named Laymen of the Year. 
Kevin was initiated into the Nu Kappa Chapter of Phi Mu Alpha, Sinfonia at Winthrop University in 1995. He served as Phi Mu Alpha's Province Governor for Province 30 from 2005-2008.  In November of 2010, he had the honor of being the first clinician to lead music for the fraternity's inaugural Northeast Fireside Conference in Delaware, as well as being named director for Phi Mu Alpha's National Leadership Institute Conference in 2011.
While still a student Kevin was given the honor of writing music for the 1997 International Robert Frost Conference. He has also had pieces performed at the famed Piccolo Spoleto music festival of Charleston, SC in 2007, 2008, 2011, 2014, and 2015. Kevin is a passionate collaborator having founded the Power of Song Collaborative Arts Movement in 2015. Through the Power of Song, Kevin has worked with over twelve of Charlotte, NC's premier ensembles and artists providing free concerts while raising money for various charities. He has also worked alongside several of Charlotte's most vibrant artists in planning the MLK celebration sponsored by Opera Carolina hosted at Friendship Missionary Baptist Church. Kevin resides in the city of Rock Hill, SC with his wife Alison and son Mason, and is the Minister for Worship and Music at ST. John's Baptist Church in Charlotte, NC.
---
Norm Wallen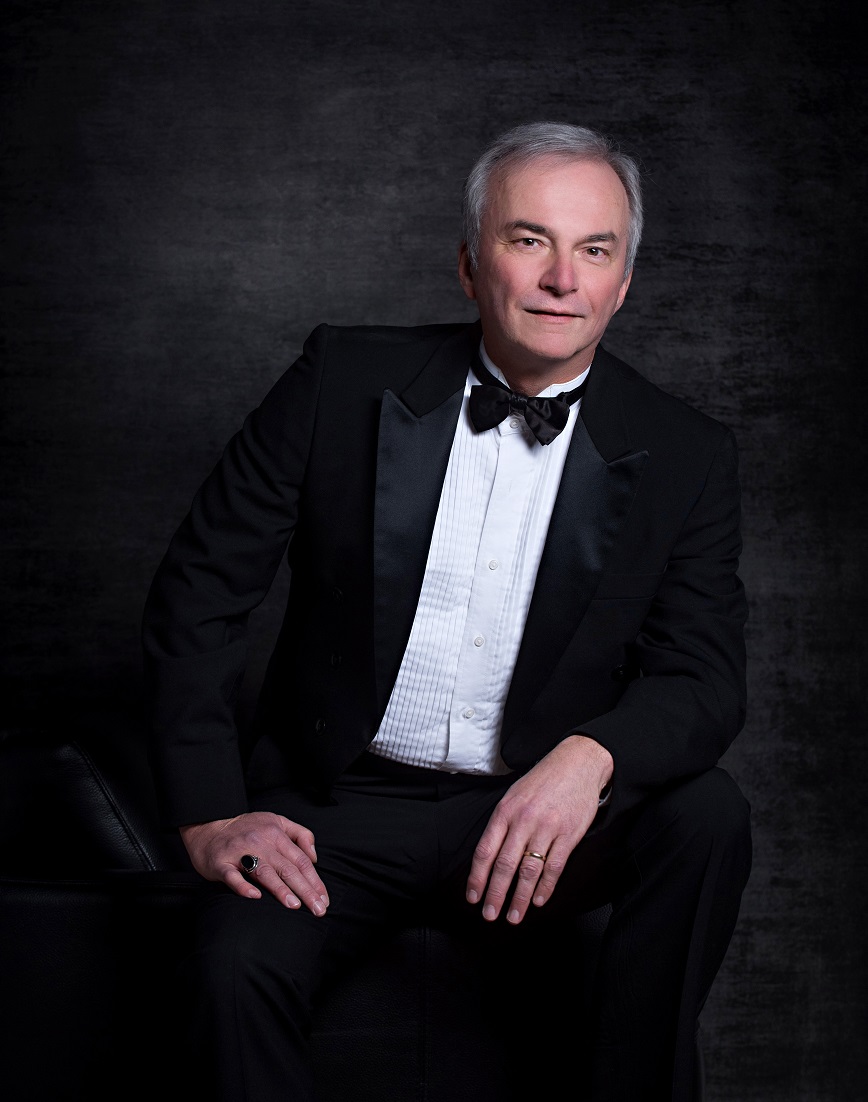 A product of the Seattle schools, Norm Wallen began his professional playing career in the late '60s, and performed as a sideman with a veritable "Who's-Who" of high-profile professional entertainers. 
Norm is a graduate of Central Washington University with degrees in Music Education, Music Performance, and a Master's Degree in Music Theory and Composition.
He was principal trombonist for the Yakima Symphony Orchestra for ten years, performed for four years with the Seattle Seahawks Orchestra, and also with numerous classical ensembles, jazz, rock, and show groups.
During his tenure as a music teacher, Norm taught for the Seattle, Yakima, and Tumwater schools, and directed the award winning Pierce College Jazz Ensemble. In 2005 he founded his own professional 17-piece jazz big band, the Olympia Jazz Senators. 
Norm Wallen has composed or arranged more than 2,000 works.  Well over half of his compositions and arrangements were written on professional commission. Since 1974 most of his music has been self-published by his own company, Peerless Nerd Publishing. Perhaps the most prolific and diverse composer/arranger in the Northwest, performances by school and professional groups annually number in the hundreds at festivals and contests on all seven continents (including Antarctica,) in audience with the Pope, presidents, and in many of the most famous concert venues worldwide. His music has been a program staple at annual ACDA, NAfME, JEN, ASTA, MENC, IAJE conferences since the '70s.
Since moving to Ellensburg in 2010, he teaches orchestration and other arranging classes at Central Washington University, leads his 15-member Wind Power dance band, is a board member for Jazz in the Valley, and avid fisherman.
---
Michael Austin Miller
Michael Austin Miller is a choral composer and conductor as well as a church musician originally from Charleston, South Carolina, who now resides in Snohomish, WA, a suburb of Seattle. 
He holds a Bachelor of Music Education and Master of Music degree in Choral Conducting from Winthrop University and has completed post-graduate work in Choral Conducting at the University of Washington. 
Michael  has held choral and instrumental teaching positions from elementary to university level and enjoys serving as a guest conductor, clinician, and adjudicator for school, church and honor choirs.  
---
Questions about ChoirMix? 
If you have any questions about ChoirMix or if you would like to learn more about ChoirMix products,  about ChoirMix services, or about ChoirMix composers and how they are selected, please email us: info@choirmix.com. We'd love to hear from you.
ChoirMix proudly uses Part Predominant recordings for individual MP3 parts. Visit their website for more details!