*Items currently available by purchase order only.  Please send your enquiry to PO@choirmix.com
$29.95
ChoirMix is dedicated to bringing you the very best in teaching materials. The ChoirMix Inspire Your Choir! is a collection of tried and true strategies that are guaranteed to work with your groups regardless if they are in class or online. These ideas and systematic plans will save you hours of valuable time in getting the results you want for your students. Its always best to lead off with something you know will work, then try other ideas and strategies that will compliment what you have established. The ChoirMix E-Book has these materials ready for you to use with your groups to ensure ultimate success.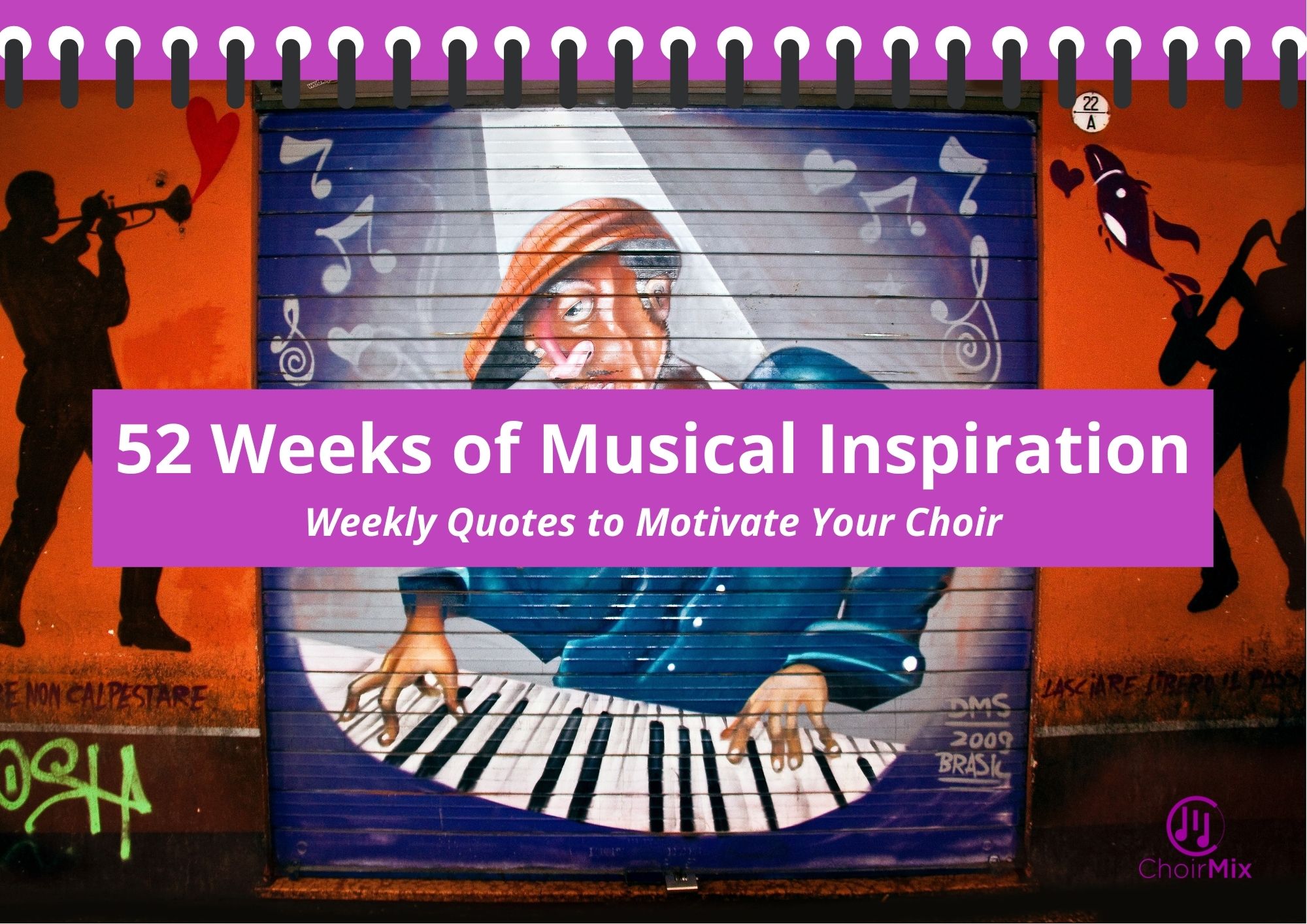 $12.95
Inspiration comes in many forms and from many sources. Great teachers look for inspiration on a daily basis. They share their feelings with their students to enhance motivation and camaraderie in the classroom. The ChoirMix Flip-Book has put together 52 inspirational pictures and quotations that are certain to capture your imagination. This collection offers immediate access to some of the greatest ideas throughout our history right down to what's happening today. We are sure you'll find this resource invaluable and use it often to create that special edge you need to motivate your students.

$50 per Evaluation
Choral music evaluation has been elevated to a professional level with the CLaS rubric. Instrumental music educators have long been using sophisticated evaluation tools to assess student progress. Now choral directors have a brand new system to get accurate and meaningful results for their groups. Evaluation of a group's progress is extremely important in determining further success. The CLaS Rubric clearly identifies strengths and areas that need attention so that choral directors can pinpoint exactly what needs that extra bit of work to make things come alive.