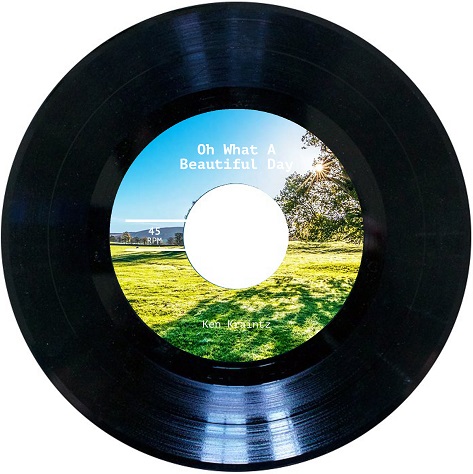 Beautiful Day ahead? We sure do hope so!
Oh What a Beautiful Day is a  Broadway style, up-beat type of selection.  It is sure to have your choir and audience feelin' good. The lyric line describes a gorgeous sunny day just waiting to be enjoyed. The melody and harmony go together fabulously and are enhanced by a traditional Broadway-infused piano accompaniment.
Type of ensemble needed: The piece is written for SAB and sounds best with the baritone part included, however the alto part covers the harmony quite well so the piece could be effectively done SA.
Technique teaching points: The selection is a Broadway show piece which requires lots of energy throughout. The dynamics are terraced so there is little finesse required in the phrasing.
Story line:  The lyrics speak for themselves. This is an uplifting piece with lots of enthusiasm positive feelings.
Program placement:  This is an excellent opener or closer to your program. It could also be used as an encore piece to finish your program on a positive note. 
Product Includes: Sheet Music * Lyric Sheet * Soprano MP3  * Alto MP3* Baritone MP3 * Piano MP3 * FullMix MP3
The short answer: everybody. Too often we find ourselves feeling heavy-hearted and somber--not only in life, but also while singing.  Often the song choice requires performers to dig deep and pull out strong emotions in order to deliver a piece effectively.  While dramatic tunes certainly have their place in a complete choral program, sometimes it nice to just sing about feeling good! 
Let's be honest, this probably won't be your showcase piece (although, you could dress it up a bit and add some dancers for flare). However this piece will definitely set a great mood! As an opener, this is a great way to add energy to the room and draw in the audience.  As a closer or encore piece this song will bring the energy level back up so that everyone walks away feeling great.
We love this song for its simplicity.  It is a quick learn but serves a great purpose and has loads of room for interpretation. 
There is also room for teaching points and introduction to broadway musicals.  Perhaps share with them a clip from 42nd Street or Guys and Dolls!