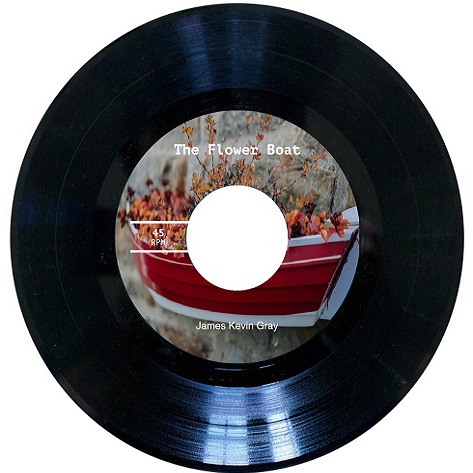 The Flower Boat was written by Robert Frost in 1929 and tells of a sailor who is now in retirement, swapping stories and tall tales in the barber chair, while his once active boat lies in the front yard filled with dirt and blooming flowers.

This charming poem reminds us of the circle of life.  J. Kevin Gray composed this work in 1997 while still in college for a performance at the International Robert Frost Conference. The text is set to a sea chanty type tune that bobs along like a small fishing boat on the ocean.
Gray could not help but be reminded of his  grandfather while composing this tune. He would sit and listen for hours as his grandfather told him about playing on a traveling baseball team in the forties, or how he worked as a youth in Detroit installing radios in customized Cadillac's--He installed both Elvis's and Marilyn Monroe's radio! 
We certainly all have someone in our lives who reminds us of the fisherman in this poem, telling stories of their adventures.