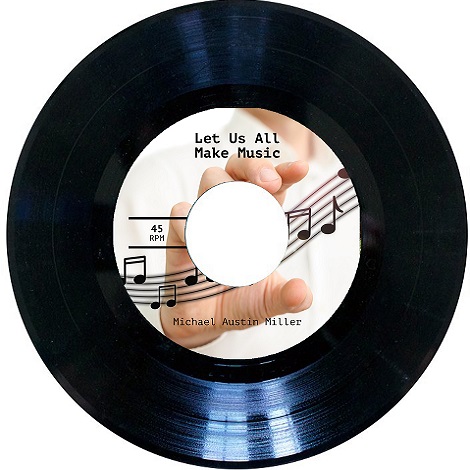 This stunning piece was written by Michael Austin Miller.  In his own words; "I always enjoyed making music - especially singing with others.  This is a song from my heart.  It is a message of truth, an anthem of joy, a prayer for peace, and my hope for our world today".  
In the Spring of 2017, Michael was commissioned to compose a piece for a collaborative performance of the Olympic Girls' Choir under the direction of Laura Milleson and the Bainbridge Youth Orchestra under the direction of  Tigran Arakelyan.  Since that time, Michael has shortened the piece and have re-voiced it for SAB and Piano, making it truly accessible for middle school and junior high voices.  
Michael has always held out hope that others ensembles would take interest in this work and perform it for school, church, and community events as its message is universal and one that will surely resonate with most musicians, those who love music, and those who support the Arts. 
Type of ensemble: 3 part mixed voices
Story line:  This is an uplifting piece that inspires all to come together and join in song
Teaching technique points: This is a dynamic piece that requires lots of energy throughout. The lyrics are uplifting, positive and require lots of enthusiasm.
Program placement: This is definitely a closer or a great combined group selection at the very end of your concert.
Product includes: Sheet music, lyric sheet,  soprano mp3, alto mp3, baritone mp3, piano accompaniment mp3